About Richard
---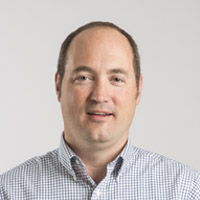 In 1990 I was founder of a startup document management, workflow, electronic forms, report distribution and business process automation company called RJS Software Systems.
I initially wrote or co-wrote all of our software products. My partner and I ran the business, grew it and sold the business in 2014 when he retired. I am an expert in document management, RPA and other process automation and most current software development technologies.
I continue to spend time working with customers, sales, marketing, support and services teams to deliver top notch multi-platform Document Management, Process Automation and System Integration technology solutions. This includes meeting with customers to discuss pre-sales software and business requirements, educating customers and partners on our products, providing deal-closing software demonstrations and proofs of concept. I also host regular technology webinars and provide technology training and mentorship as needed.
I am also available to do general software consulting and design, mobile app development, web site or portal development, software presentations and education, business advising and mentoring.
If you're growing an automation team or setting up a Center of Excellence (COE) my skills can help your team get started in the right direction.
Technical Skills
---
My software development language specialties are Microsoft .Net (C#/VB), .Net Core, Mono, Java, HTML, Javascript, PHP, Python, Node.Js, RPG, CL and more.
I eat new languages for breakfast.
Database technologies I have worked with include IBM DB2, SQL Server (SSIS/SSRS), Oracle, MySql, MariaDb, Postgres, SQLite and more.
System platforms I have worked with are IBM i-AS/400 (QShell/Pase), Windows, Linux, AIX, Raspberry Pi, VMware, Virtual Box, Hyper-V, SAN/NAS
Cloud platforms I have integrated with are Salesforce, Dynamics CRM, SharePoint, ServiceNow, ZenDesk, Google Apps, Amazon S3, Amazon EC2, Microsoft Azure and more.
RPA and other automation platforms I have used are Automate from HelpSystems, Automation Anywhere and UIPath as well as many open source technologies such as Selenium, PowerShell and other automation scripting tools.
I am an expert at intersystem communication with web services, micro services, TCP/IP, queueing technologies such as RabbitMq, MSMQ, Websphere MQ and most other intersystem communication methods.
Business Skills
---
I ran a software company for 24 years so I have an extensive background in software product development and packaging, management, marketing, pre-sales and customer support.
I am a process management expert and an expert at listening to and extracting and articulating customer business process requirements and pain. By understanding process pain, I can help match customers to relevant software and services to meet their business automation needs.
I am fluent with all the standard Microsoft business software including: Outlook, Word, Excel, PowerPoint, Access and Visio.
Contact Richard